At Incitur, we pride ourselves to rely on far more than local guides: we are a group of professionals, with years of experience and our customers do appreciate the Tours of Civitavecchia we organize: we are so happy to receive great reviews like this one!
Today we would like to present our team to you while giving you some tips that will help you enjoy your next Civitavecchia Tours to the fullest.
Civitavecchia Tours: our expert tips
Civitavecchia tours: go beyond the historical side 
"Civitavecchia is today's Port of Rome and so it was 2000 years ago. 
I'd recommend everyone to take a tour in Civitavecchia to explore the harbor and admire the lesser visible details. This is especially the case for the old walls and quays of the ancient Roman dock, rich with evidence of its great imperial past. Don't forget that Civitavecchia has also been the city of many of the most important Popes! Julius II – the pope of the Renaissance – left us important historical evidence such as the Fortress, symbol of the city, as well as the "Raphael paintings" that are preserved in the historic center of Civitavecchia." – Giuliano – CEO at Incitur & Tour leader
Food tasting during Civitavecchia Tours: a must!
"It is a must to taste our local food and wine specialties!
 You should definitely try the following:
The "Pizza civitavecchiese", which is a type of pizza you can enjoy as finger food at the local market – the best is in the morning and in very few places!

 The best ice cream in town, where the Gelato is made with fresh local products and the shop is located not far from the southern entrance of the port (my favorite flavor is pistachio!)

 Our local fish soup
Last but not least, you should try the Sambuca, our local anise liquor that – yes! – we add it to our espresso coffee"
Feel free to ask us for the best local restaurants and Gelateria to try it out!
Paola – Managing Director / Travel designer, Tour Leader & Tour Guide
Rich with hidden treasures, to uncover during a Civitavecchia Tour
"Civitavecchia is a tiny, rich treasure chest. I always suggest our customers think of Civitavecchia like the "Doors of Rome", not simply as its Port. 
For centuries (millennia, indeed) the most faraway cultures that had to deal with Rome have passed through Civitavecchia leaving behind indelible traces in our local language, cuisine, architecture. Rome too has left important marks of its presence in Civitavecchia such as the Giulia Fortress, the ancient city walls, the Taurine Baths."
Natalina – Technical Director, Tour Leader & Tour Guide in Spanish
Relaxing among wonderful views during your next Civitavecchia tours
"Civitavecchia, or the "old city", with its 2000 years of history, has so much to show and tell! Port of Imperial Rome at first, and then of the Popes, Civitavecchia today offers the opportunity to touch the vestiges of its ancient splendor in a guided tour of only 3 hours, at a relaxing pace that touches gastronomy, crafts and tradition. With our local, experienced and friendly guides, it will be as fun as taking a walk among friends and, above all, it will be a relaxing experience in really small groups, less than 15 people! Civitavecchia is a beautiful city by the sea with wonderful views."
Pamela – Tour Guide, Designer & Manager, Guest Relation manager
Culture tells us so much of a destination: a must in all Civitavecchia tours
"Very few people know the cultural details of a destination when visiting. If you are coming for a tour in Civitavecchia you should definitely know more about our local extraordinary tradition that characterizes Good Friday. It is called Procession of the Dead Christ and it has very ancient origins. Some historians trace the Procession back to around the year 1000, when the end of the world was believed to be near, with the name of "Procession of the Hooded", since the participants used to have their faces covered with hoods, some with barefoot and chains attached to their feet.
Another must is Bagni della Ficoncella in Civitavecchia, near the archaeological site of the ancient Terme Taurine: they are widely known by locals for their therapeutic properties since Etruscan times. You can still access it today and it is definitely worth a visit."  
Salvatore – Admin & Marketing Designer
It is always great to find a moment for a tour in Civitavecchia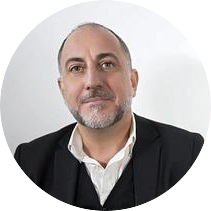 "Even if you are onboarding or offboarding in Civitavecchia during your cruise trip, it is worth it to see at least the most important highlights close by the city, such as the Etruscan Necropolis. If you have more spare time, you can go fishing or enjoy a day at the beach: Civitavecchia is very rich with a wide range of things to do and see."
Fabio – Project Manager /Travel advisor & Tour Leader
Pick Incitur to go beyond the usual Civitavecchia Tours 
"Civitavecchia is far more than just the port of Rome or a door to the eternal city. That is why at Incitur, we want to offer visitors and travelers the hidden treasures of Civitavecchia" says Salvatore. 
You might not know that Incitur is not the usual private company: it took the form of a cooperative for one extremely important reason: our team is a group of experienced local professionals whose purpose is to tell the story and soul of their hometown, Civitavecchia. As Giuliano said: "We pride our Tour Operator to be a company where decisions are made together while we rely on very organized and well-structured processes. This way we all feel proud and responsible to represent colleagues and friends, all exceptional professionals: this is an honor that makes every activity exciting and pleasant."
Ready to dive into the best Tours in Civitavecchia and uncover its secrets?
Feel free to drop us a message to know more or check our tours and services over here.